Articles of Interest
Does Retirement have an Image Problem?
Introduction
Pension industry stakeholders expend meaningful effort attempting to engage Canadians in retirement planning, and to educate them on the products and approaches available in the pursuit of retirement security. Part of this communication has been to articulate what retirement could be, creating a motivating image of the future that can catalyze good choices in retirement planning. Recently, Fuse Strategy Partners conducted an ethnographic research study to ask Canadians for the meaning of retirement, in their own words. We found that a diverse group of Canadians shared a common definition of retirement, but that half of study participants believed that retirement as commonly defined was unattainable for them – leading us to ask, does retirement have an image problem?
The Meaning of Retirement
To better understand the meaning of retirement, Fuse Strategy Partners conducted an ethnographic study consisting of person-centered interviews with 16 diverse Canadians – an approach that allowed our research participants to define the specific categories, language, and themes of our topic. (Ethnographic studies use deep engagement with smaller sample sizes to generate narrative data and insights, a novel approach in the pension industry which commonly leverages narrow engagement with a large sample size through quantitative research.)
Retirement, the research showed, has a shared meaning. In fact, there was significant overlap in the subjects discussed in an unprompted manner considering the diversity of study participants, evidencing a shared vision of both the meaning of retirement and what matters to individuals about retirement across the research group. Interestingly, participants also similarly omitted certain topics, suggesting common views on what retirement is not.
Across all participants, retirement was described as:
Not individualistic, but a collective achievement and experience to be shared with family, friends, and community. All participants across the range of cultures represented in the study – which covered a wide spectrum of cultural norms and expectations associated with retirement – expressed retirement as an opportunity to care for or spend time with familial and social networks, however those might be defined. There was also a general sense that pensions and retirement assets are intended to be shared among these communities.
A time of freedom and simplicity, unburdened by constant pressure and career or work expectations and underpinned by hope for health. Participants understood retirement to mean leisure and relaxation, with abundant time to pursue hobbies and enjoy nature.
A concept where travel and self-determination were valued. Study participants articulated wanting to travel, even when travel is not something they do today. This desire did not appear correlated with other participant characteristics – such as wealth or education – but instead appeared to be a manifestation of the self-determination that retirement is expected to bring.
Aspirational toward nature and the environment. The cottage as a symbol of the "Canadian Dream" was a very-present trope as participants expressed a desire to experience and enjoy nature; again, regardless of whether participants had ever experienced a rural environment, its naturalness was idealized. There was also a strong macro theme on climate change throughout our research and a commonly expressed hope that nature would be there to enjoy in retirement.
Unconnected to financial assets. Retirement should not be seen as synonymous with the products designed to enable it, including pensions. None of the study participants mentioned money in articulating the meaning of retirement, which is particularly notable given the clear framing of the study (being conducted by a pension-focused firm). When defining what matters to them about retirement, participants simply did not think about the financial dimension of the experience.
Is this vision of retirement attainable?
It is in the execution of this vision and the achievement of retirement hopes where we found a significant split in participant sentiment; study findings bifurcated meaningfully between participants who felt retirement was attainable (something they had confidence in achieving) and those who did not (something distant and likely unachievable), with specific commonalities observed across each group. While the meaning of retirement had significant similarities for participants, whether or not that common understanding of retirement was perceived as realistic or not was a key differentiator.
Those who felt retirement was attainable had greater socioeconomic privileges and mentorship. They:
Saw retirement as an explicit choice they were in a position to make. Participants often represented retirement as a shift between one type of contribution to another, moving from their career into educational or philanthropic pursuits.
Benefited from the network effect. Participants cited access to a broad range of mentors and resources that enhanced their capabilities and confidence – allowing them to feel and be more secure in their retirement journey.
Had visible and positive models of retirement in their personal lives. These examples of retirement often occurred very early in participants' lives and were generally complemented by frequent and comfortable conversations about financial matters.
Conversely, participants who felt retirement was unattainable had less privilege and network access. They:
Saw retirement as something that would happen to them when they were compelled to stop working by health or circumstance. Despite their understanding of what retirement could be, planning retirement as a conscious choice to end a career or working phase of life was considered difficult to put into practice.
Had limited support structures in place. Participants in this cohort did not describe experiences where they received regular exposure to supportive, honest, and knowledgeable financial guidance through their networks.
Lacked models of retirement. Examples of retirement tended to be absent or negative for participants, and many considered retirement planning an impolite topic.
Notably, access to information about retirement or financial planning did not appear to be a differentiator between participants who considered retirement attainable or unattainable. Participants from both groups had accessed financial advisors, received significant product education and/or invested effort in self-directed learning – this influenced, but did not determine their views on retirement.
Neither was participation in a workplace pension plan a determinant of the attainability of retirement as commonly defined – though pensions (probably) help people feel better about retirement. More participants in the attainable cohort reported having a workplace pension plan (or a life partner with a workplace pension plan) than did the unattainable cohort, but there were significant portions of both segments with access to workplace pension plans.
Evolving the image of retirement
What is the picture that comes to mind when you hear the word 'retirement'? Chances are good it's the happy, not-too-old, usually white, and heterosexual couple on vacation. Some of the elements comprising research participants' meaning of retirement are familiar, expected and aligned to this mental picture – concepts of freedom and travel are 'on brand' for the image that, in many ways, the retirement industry has contributed to creating.
The fact that the diverse participants in our study provided such a consistent definition of retirement is evidence of retirement's clear and pervasive brand; however, it also prompts an important question – is this brand part of the barrier to retirement planning for many Canadians who do not see their reality or aspirations reflected in that image? How might this brand evolve to represent a more inclusive, relevant view of retirement?
We believe the study participants' definition offers nuance to challenge and inform the industry-standard view – emphasizing ongoing relevance and contribution in the idea of freedom and agency in the definition of travel. And by describing a retirement that is meaningfully communal, symbiotic with nature, and separate from financial interests and concerns. These findings reveal a depth of meaning behind the familiar metaphors of retirement that is ripe for exploration and action.
You can learn more about this research by reading the full study, Reframing Retirement.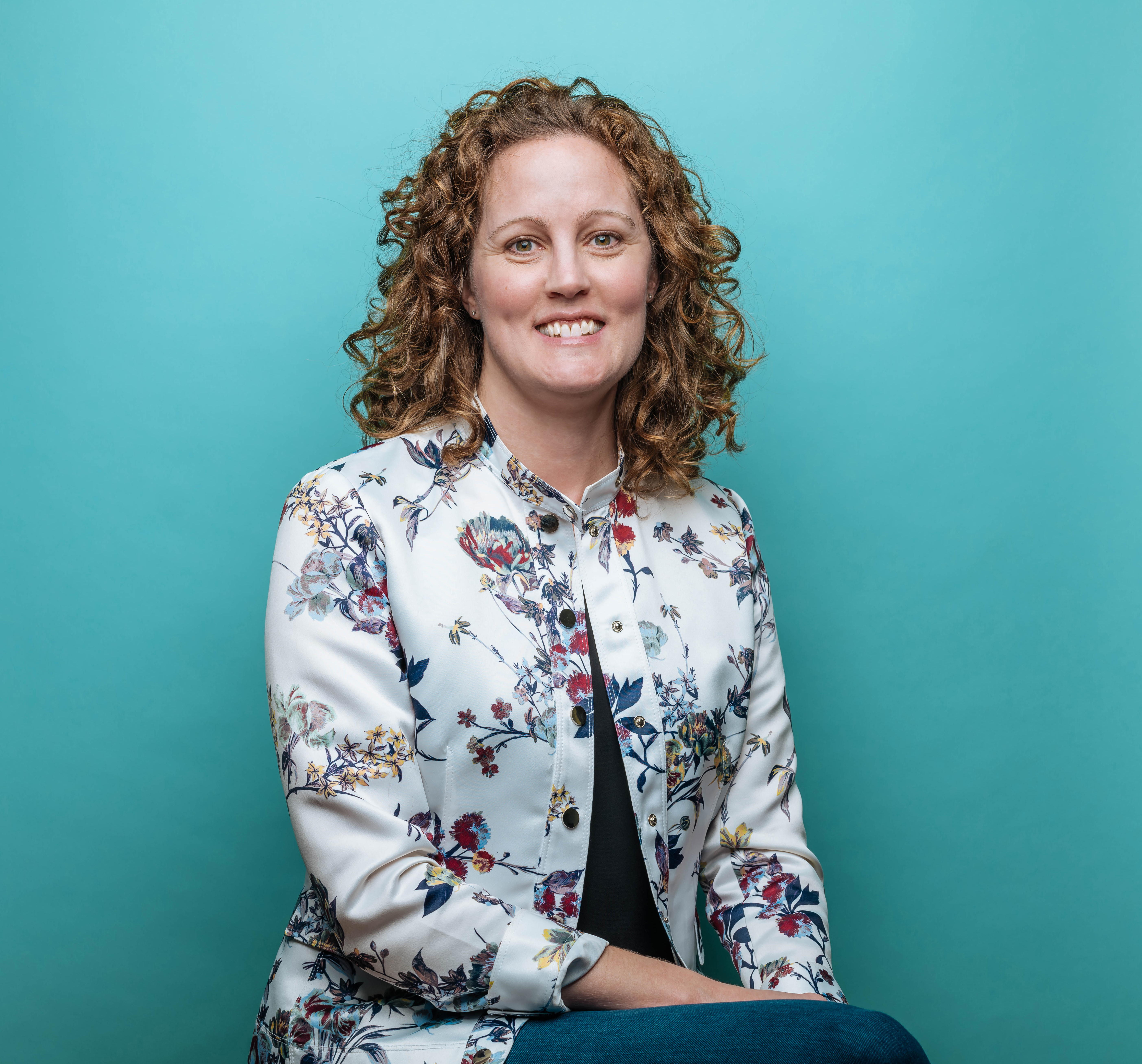 Joy Savage, Founding Partner, Fuse Strategy Partners
Joy Savage founded Fuse, a research and advisory firm, in 2021 to focus on innovating in retirement outcomes for Canadians. She works with pensions, investors and policymakers to design and deliver positive change.
Joy has 20 years of experience in strategy consulting and financial services. As a partner with a leading professional services firm, she led the Investment Management Consulting practice and served as a trusted advisor to decision-makers in the pension, private equity, and asset management industries. With an independent investment dealer, she held senior roles in capital markets operations, investor relations, and wealth management and participated in >$1B of M&A transactions, from deal thesis to integration. She holds a BA (Hons) from Queen's University and an MBA from the Rotman School of Management, University of Toronto and the University of St. Gallen, Switzerland.