CareerPost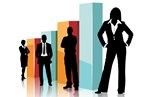 This program provides an opportunity for Employers and Recruiters to access an exclusive group of senior pension and retirement income industry professionals. Our Members include: Plan Sponsors; Plan Administrators and Trustees; Actuarial, Consulting, Investment and Legal Firms; Custodians and Record Keepers; Organized Labour; Human Resource Professionals; Government Ministries and their Regulatory Bodies and Professional Associations.

Click HERE for more information and order form.
Click HERE for CareerPost Listings.
eBlast Program

This promotional opportunity allows organizations to deliver a customized message to retirement income professionals across the country. The contact list has thousands of records and includes a wide variety of plan sponsors, administrators and associated service providers.

Click HERE for more information and order form.
Webinar Program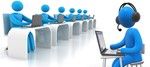 The ACPM Webinar Program provides ACPM Members with an opportunity to provide ACPM Members and non-members with easy access to timely, relevant and educational online sessions. ACPM will manage the marketing, registration and execution of the webinar and the participating organization is responsible for content creation and delivery.
Click HERE for more information and order form.

The ACPM Observer provides numerous articles from experienced industry professionals on various issues and developments that affect the Canadian retirement income industry. There are also links to legal and regulatory updates from governments and agencies that have occurred in the recent past.
For more information and advertising rates, please click HERE.
Click HERE for the latest issue.
Retirement Savings Course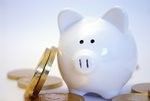 Visit the free, online Retirement Savings Course open to anyone who wants to learn more about retirement income.
Click HERE to access.