Articles of Interest
Wildfires, Heatwaves and Impact Investing
This summer was marked as the hottest on record, and was accompanied by widespread, unprecedented wildfires spanning the globe. While these environmental crises can't be solely attributed to climate change, experts largely agree that they are closely intertwined.
The smell of smoke in the air has served as a wake-up call for many investors and investment funds, especially those who invest in real estate, given that the building industry accounts for almost 40% of global carbon emissions.
The real estate industry has an extraordinary opportunity to lead change and, arguably, a moral obligation to generate meaningful environmental impact that will ensure a sustainable future for generations to come.
Yet, altruism aside, sustainable real estate investments also provide distinct economic returns and are crucial for mitigating future risks. In other words, they are sound, financial imperatives.
Mitigating Future Risk
Wildfire season may be over, but, as hundreds of fires continue to burn around us, it becomes evident that climate change is causing substantial disruptions to real estate and insurance markets. Commercial real estate services and investment firm CBRE reports that property insurance premiums have grown by a double-digit percentage in each of the past seven quarters as real estate portfolios sustain physical damage from natural disasters.
Continuing climate crises pose a long-term threat to investors' ability to sustain value and generate consistent returns. A report by Cambridge University concluded that climate change presents 'unhedgeable' risk for investment portfolios. It further emphasized that economic growth will be highest in the long term if society deals successfully with climate change. Given this assessment, it stands to reason that action to cut emissions and avoid the worst impacts of climate change is the only real path to protecting long-term investment value and returns.
Sustainability is in Demand by End-Users
Demand represents an additional future risk that can be addressed with sustainable investments. Tenants and clients are increasingly environmentally conscious and are putting pressure on landlords and developers to mitigate the negative impact buildings have on climate change. Those who underestimate this growing trend may find their assets vulnerable to diminished performance.
The prolonged COVID-19 pandemic lockdowns severely impacted commercial real estate. Two-and-a-half years later, many businesses have decided to maintain a hybrid work environment, resulting in many office towers remaining vacant. For landlords wanting to reoccupy these spaces, a competitive edge is crucial to attract, and secure quality, long-term tenants and sustainability stands out as an important differentiator. Offering environmentally conscious and sustainable spaces has evolved from a luxury to an absolute necessity.
Studies show that energy-efficient features can help because they are a growing priority for leasees. In fact, a 2022 CBRE survey found:
84% of respondents cite features that reduce energy consumption as having an impact on real estate decisions.
45% of tenants would pay a premium for a building with Green building certification
31% of tenants would seek a discount if a building did not have features that reduce energy consumption and 18% would reject the building altogether,
The importance of sustainability in rental markets is unmistakable. In an increasingly competitive rental market, those numbers can lead to floors of empty space and lost returns on investment. Equally important, when companies do decide to lease a space, studies show that they are willing to pay a higher rate, or what has been referred to as a "green premium." According to the European Commission report on Macroeconomic and Other Benefits of Energy Efficiency, a smart, higher-performing building can conservatively add as much as 11.8% in lease value and can ultimately yield 5% to 35% higher sale values.
Additionally, the CBRE 2022 survey also concluded that LEED-certified office buildings netted an average annual rent premium of 31% or $38 per square foot compared with $29 for non-LEED certified buildings. They also lead to longer occupancy rates.
Bentall Kennedy, one of the world's largest real estate advisors, with more than 300 properties in their North American portfolio has reported that their properties which have an environmental sustainability certification had an 18.7 percent higher occupancy rate than their non-certified properties. Additionally, rents in their green office properties were 3.7% higher than in their non-sustainable properties.
An MIT Real Estate Innovation Lab 2020 study, entitled The Financial Impact of Healthy Buildings, also concluded that effective rents for health certified buildings were 4.4% to 7.7% higher per square foot than for nearby non certified and non registered buildings.
An additional bonus is that tenants who prioritize, and are willing to pay more for, green spaces also tend to be happier and stay longer, ultimately reducing turnover costs.
Pay Now / Save Later
We can't ignore that developing green or sustainable buildings comes with an increased upfront cost, but this investment can be recouped through increased overall ROI and asset value and a reduction in operating costs.
The 2020 MIT study calculated average increase in asset value, according to owners/investors, and found:
Increase in asset value for new green buildings: 9.2%
Increase in asset value for renovated/retrofitted green buildings: 9.1%
Meanwhile, a study in the Energies peer-reviewed journal concluded that green buildings help reduce up to 30% of water, 40% of energy usage, 10% to 30% of overall building maintenance costs and reduce carbon emissions by 30 to 40% every year.
Building Codes of the Future
Putting aside the issue of profitability, building sustainably now also offers an opportunity to stay ahead of the regulatory curve. Building codes impact up to 68% of energy use, and regulations will only get stricter in the near future years. The federal government has committed to developing a new net-zero emissions model building code for provincial and territorial adoption by the end of 2024. When these new regulations codes come into effect, non-compliant buildings may face substantial retrofit expenses to meet the new standards.
No Investors = No Development
Studies are important in making informed decisions, but nothing is more important than what we're hearing anecdotally by investors around us. Real estate development does not happen in a bubble. Many of the buildings sprouting up around us are financed by investors, and, increasingly, these investors are telling us they are looking to align themselves with social and environmental funds or are looking to future-proof funds. This is especially the case with younger investors. Nearly two-thirds (65%) of Gen Z investors and 59% of millennial investors want to allocate their portfolios to supports causes they care about, according to a July survey of some 4,000 current and aspiring investors by U.S. Bank. That's compared with 45% of Gen X and 30% of boomers. As these younger investors inevitably make up more of the market, fund managers will have to commit to making their real estate portfolios more sustainable and developers will be forced to construct greener buildings to attract and retain funds.
Purpose without Sacrificing Profit
ESG critics argue that the goal of investment funds is to generate profit and that sustainable investments inherently sacrifice profit, however, studies, especially those focused on real estate investments, are refuting this notion. Research indicates that companies that improve their ESG performance also experience an increase in both returns and valuation.
Deloitte Canada's Real Estate practice analyzed more than 250 real estate companies globally in 2020 and 2021. Their report found that a majority of companies witnessed higher returns and valuations when their ESG performance improved compared to when it declined. Specifically, in 2021, 42% of North American real estate companies saw increased returns when ESG performance rose compared to only 29% when the performance fell. The report underscores the growing alignment between ESG performance and asset returns and suggests that investors in North America and Europe are starting to assign a valuation premium to companies that are performing better on ESG aspects.
The stifling heat is a red flag that this is too little, too late. The Climate Crisis Advisory Group released a statement in November 2022 that warned current commitments are not enough. Sir David King, Chair of CCAG has commented: "Achieving net zero by 2050 is no longer enough to ensure a safe future for humanity; we must revise global targets beyond net zero and commit to net negative strategies urgently."
Increasingly, much of the sustainability argument has been wrapped in political vitriol. Some companies and funds have retreated from their ESG promises for fear of being targeted. The consequences are too dire to sit back and move timidly. Investors who want to grow and future-proof their returns cannot wait another day. The numbers don't lie. Sustainability is becoming increasingly important in investing. Those who don't see the green writing on the wall are already being left behind.
It often takes a situation of despair to shine a light on how we can affect change. The flames will be back next year but what we do between now and can make a difference. By acting decisively today we can drive profit and still ensure our planet is livable for our children's children's children.
Mazyar Mortazavi, President and CEO, TAS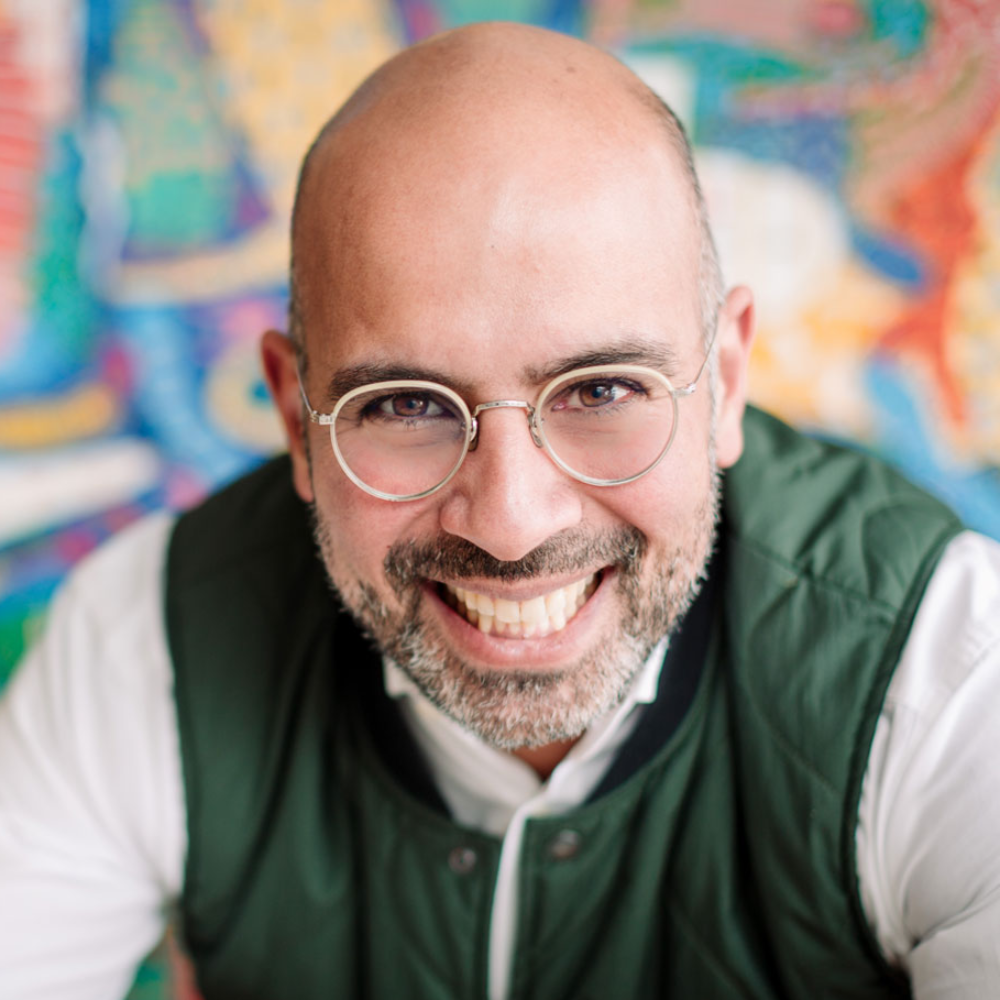 Mazyar Mortazavi is an impassioned city builder and the president and chief executive officer of TAS, an impact real estate investment company making waves for its innovative approach to city planning, connecting purpose and profit, while keeping communities at the core. Over the past 20 years, Mazyar has led the evolution of TAS from a custom home builder to a mixed-use impact developer that engages, designs and invests with the intent to build more inclusive, livable cities. He guides a growing passionate team of experts who push the boundaries, experiment and innovate to solve pressing urban needs. He is deeply committed to unlocking equity across all community stakeholders and leading the evolution of capital as a tool to drive long term resiliency. Mazyar is active and involved in the community as a Board of Director on the Toronto Board of Trade, a Trustee at the Art Gallery of Ontario and across the YPO network.
ABOUT TAS

TAS is an unconventional impact company that promotes connected neighbourhoods and caring, committed communities. As a Certified B Corporation, signatory to PRI and member of the Global Impact Investing Network (GIIN), TAS pursues opportunities that create value for investors and generate measurable social and environmental impact. Our active development pipeline and portfolio under management totals over seven million square feet of residential and commercial space.