Articles of Interest
The impact of scale: What can small and mid-size Canadian pension funds learn from the world's largest institutional investors?
Introduction
Typified by the successes of the large "Canadian Model" funds, there is an increasing belief within the investment community on the benefits of scale in asset management. The subject has been widely discussed in industry publications, consultant reports, and academic research. The size and source of the benefits however are rarely quantified. Doubts about the actual benefits of scale given this backdrop are understandable; large funds sometimes produce poor returns and bad news often gets more eyes and ears than good news. It's difficult to separate anecdote from long-term proven fact.
Leveraging our nearly 30 years of large asset owner cost and performance data, CEM Benchmarking is able to cut through the noise. Presented below are excerpts CEM's research paper: "A Case for Scale: How the worlds' largest institutional investors leverage scale to deliver real outperformance", the full paper can be accessed using the link above.
How much value do institutional investors really add?
To assess the success of a fund we focused on value added, the difference between a fund's policy benchmark[1] and the actual return realized by the fund. Value added is the sum of both manager value added within asset classes and tactical portfolio decisions between asset classes. Value added has the advantage of being relatively agnostic to asset mix, enabling comparisons across funds.
At an aggregate level we find funds have outperformed their benchmark by 67 basis points (bps) gross of costs and 15 bps net of costs [exhibit 1] The evidence shows that large institutional investors can add value over long periods, even if more than 75% of the gross value added generated is eroded through costs.
Breaking down these results by assets under management (AUM) reveals:
Smaller funds with under $1B AUM delivered 47bps of outperformance before costs but failed to add any value after reflecting costs.
Funds with more than $10B AUM delivered 83bps of outperformance before costs and averaged 29bps in annual excess returns net of costs.
Large funds have not only produced a higher level of value add but have done so with less active risk. The standard deviation of value added for the largest funds (190bps) is 33% lower than that of the smallest funds (291bps).
Without exploring the sources of this added value, it is apparent that larger funds have been more successful in generating excess returns.
Value added performance drivers: Empirical evidence in favor of asset pooling.
What is driving this increased value add? Our prior research has shown that the most important quantitative features of funds for determining value added are:
Active management: Investors with more actively managed portfolios have created more value added.
Internalization: Investors that manage more of their assets inhouse rather than with external managers have produced more value added, at least after accounting for costs.
Economies of scale: All things being equal, larger investors have outperformed smaller investors, again particularly after accounting for costs.
To estimate the impact of the three factors above we have conducted a simple regression analysis on gross and net value added in our database by year. We then aggregated the year-by-year results to form a big picture view of what drives success of institutional investors, the results of which are presented in Exhibit 2. We performed the analysis in four steps to isolate both the impact of cost and the impact of allocations to private equity and unlisted real estate.
Large, active investors produce more gross value added than small, passive investors.
To start we performed the analysis inclusive of all asset classes before accounting for cost (Exhibit 2: Model A) which revealed:
A 100% actively managed portfolio produces 71 bps of gross value added compared to a 100% passively managed (i.e., indexed) portfolio;
Scale also contributes positively to gross value added, with each 10-fold increase in AUM producing an extra 20 bps of gross value added; and
Internal management has a slight negative impact.
The first two observations align well with our expectations based on the analysis in Exhibit 1, the latter is reflective of the fact that consider cost isn't considered in this analysis.
Active investors produce more gross value added than passive investors, excluding contributions from private equity and unlisted real estate.
When the impact of private equity and unlisted real estate are removed the results look quite different (Exhibit 2: Model B). Here, only the percent active remains as a significant contributor to gross value add, albeit at a lower level. From this we can deduce the following:
There are no obvious benefits to scale within public markets before accounting for cost;
Private equity and unlisted real estate are large contributors to gross value added at the fund level; and
Reflecting their higher allocations to private equity and unlisted real estate, more of the gross value added realized from these asset classes accrue to large investors, as evidenced by the drastically reduced impact of scale as a determinant of gross value add.
This latter point is of great importance. While it would be easy to suggest that smaller funds should simply invest a higher proportion of their fund in private assets, one can not ignore the impact of costs.
Scale: Large, active investors produce more net value added than small, passive investors in public markets.
When cost is considered, again excluding private equity and unlisted real estate (Exhibit 2: Model C):
The impact of active management is still significant, but significantly lessened now that costs are recognized;
Economies of scale re-emerge as a driver of net value added, for a 10-fold increase in AUM, NVA (Net Value Added) increases by 11 bps as opposed to only 3 bps excluding cost. For economies of scale to be absent pre-cost and to emerge post-cost shows that the economies of scale advantage of large investors in public markets is driven by cost advantages and not skill differences; and
Internal management still does not have a significant impact, but with cost reflected the impact is now slightly positive.
For public market assets the data is clear; as you get bigger, costs increase slower than AUM which translates directly into improved net value added, even excluding the impact of private market assets. This reflects both the more favorable terms that large investors are able to realize from external managers as well as efficiencies in managing assets internally.
Internalization: Large, internalized, active investors produce more net value added than small, externalized, passive investors.
Our final model puts private equity and unlisted real estate back into the analysis (Exhibit 2: Model D). Two things become apparent:
The contribution of scale becomes much more significant than in the previous two models; and
For the first time, internalization of asset management becomes a significant predictor of value add. A 100% internally managed portfolio is expected to produce an incremental 19 bps of net value added relative to a 100% externally managed portfolio.
The fact that the benefit of internalization appears with the addition of private equity and unlisted real estate demonstrates that the benefits of internalization net of cost are attributable mainly to these asset classes. While internally managed portfolios of private equity and unlisted real estate perform marginally worse than external investments gross of costs, the cost savings, measuring in the 100s of bps, far outweighs any difference in top line return. Successfully internalizing private equity and/or unlisted real estate demands scale.
Parting thoughts
What does this all mean for Canadian Pension funds:
Net of costs, funds with under $1B AUM have failed to beat their policy benchmarks on average. These smaller pension funds would be wise to explore the possibility of combining assets with other funds in order to achieve the opportunities that come with additional scale. Regulators should continue to take steps to ease facilitate these mergers.
Many funds with AUM between $1B and $10B would also benefit from exploring asset pooling, particularly those at the lower end of this range. In the absence of merging, funds would be best served by implementing in a cost effective manner, particularly in unlisted assets. That means avoiding high-cost fund structures such as fund of funds, utilizing lower cost core, open ended investments were possible, and ensuring that costs, including carry, are accurately reflected in asset/liability studies.
In closing, it is fair to say that the "Canadian Model" has sound empirical foundations. It is encouraging to see regulators taking steps to encourage the amalgamation of smaller pension plans, even if these endeavors have so far mainly focused on the public sector and collectively bargained plans. Pension stakeholders would benefit from these initiatives being expanded further.
[1] An investors policy benchmark is the return expected by an investor if they: (i) had an asset mix equal to their strategic asset allocation targets, and (ii) passively invested that asset mix.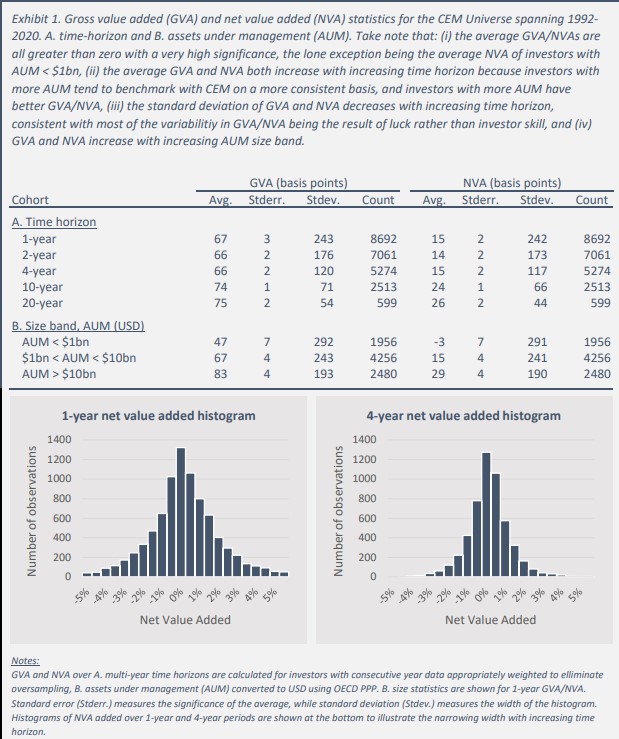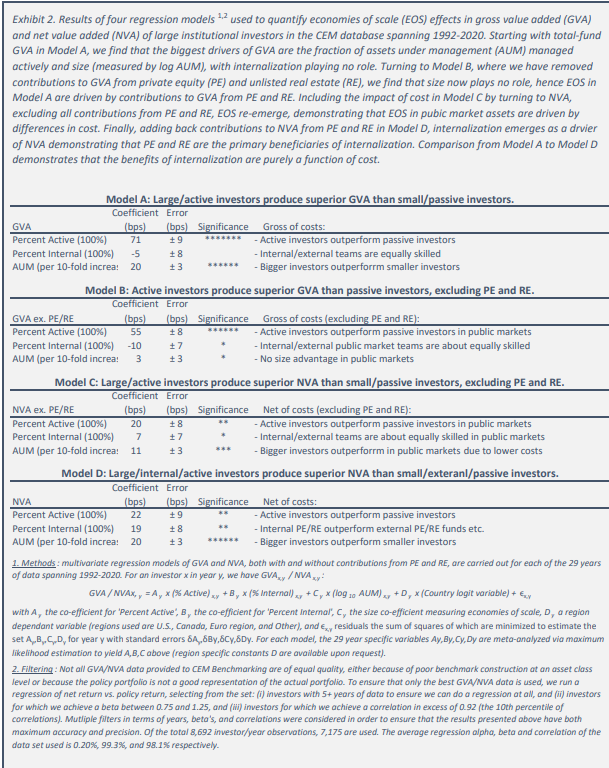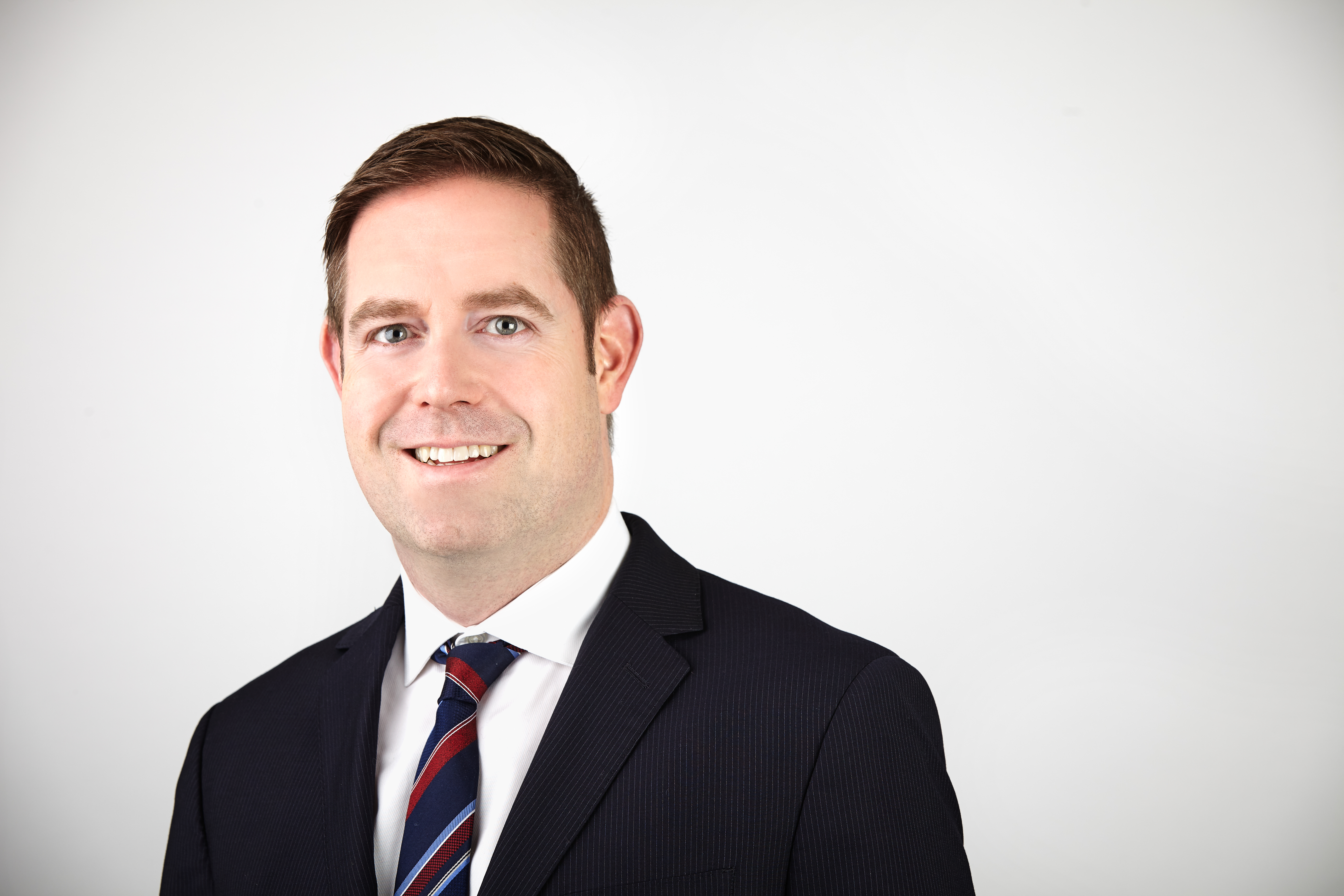 Michael Reid, Relationship Manager, CEM Benchmarking Inc.
Michael has client relationship responsibility for several clients in each of CEM's services. Prior to joining CEM in 2017, Michael had a 16-year career in a wide range of roles within the pension industry most recently as a Managing Director at Manulife Asset Management where he worked with institutional investors in developing liability driven and real asset investment strategies. Michael spent the first 10 years of his career as a pension actuary and consultant in progressive roles at Towers Perrin and Mercer after which Michael joined Manulife where he headed the internal pension team with responsibility for the end to end governance of Manulife's global internal pension arrangements.
Michael served as a member of Manulife's U.S. Pension and 401k investment committee and was secretary to Manulife's Canadian and US pension committees. Michael has an HBSc in Statistics and Actuarial Science from the University of Western Ontario.